Redbridge Finance Reviews
From Google Reviews
An unprompted email from a customer's partner:
"Hi there Ben and good morning .
Firstly, I would like to personally thank you for all of your support in achieving winning my fiancé's case against Amigo Loans. This has taken a lot of pressure from off the family and given my Lee a new lease of life. We are now considering entering a marriage with no debts on both parts. THANK YOU!"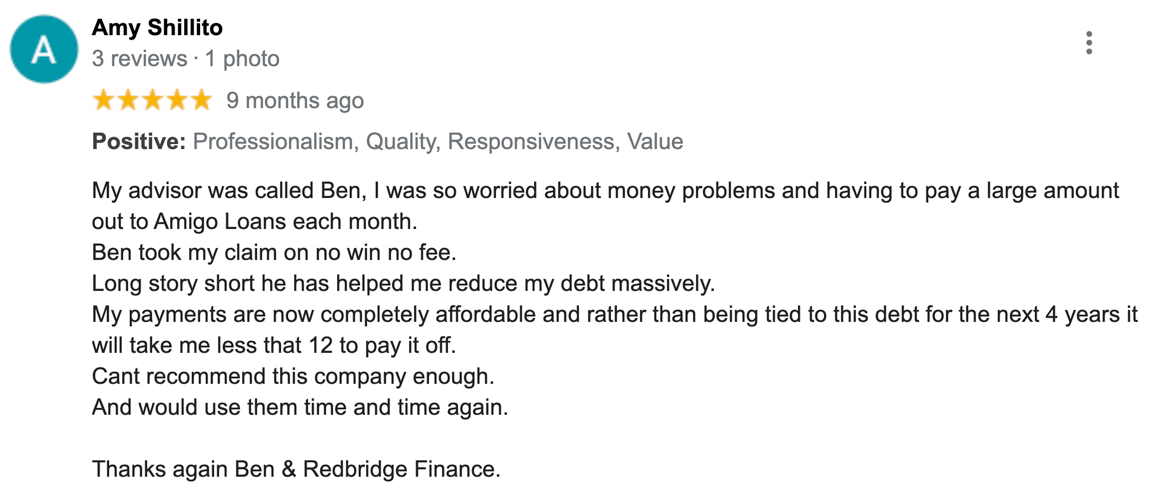 And Now The Made Up Complaint